Register today for How to Mitigate the Risk of Ransomware Attacks Webinar
The financial toll from ransomware attacks is also rising. Global damages from ransomware attacks more than doubled between 2017 and 2019, and almost 1 Trillion in 2020. In addition to direct costs, such as ransom payments and repairs to damaged systems, organizations face significant indirect costs from having to scale back operations or temporarily close while repairs are made. The average downtime from a ransomware attack is 9.6 days.
While cyber insurance covers some of these costs, organizations cannot depend on cyber policies to make them whole after a ransomware attack.
Weak and compromised passwords are the biggest threat to organizational cybersecurity. In addition to fueling the brute-force attacks that are  he most common ransomware delivery method, poor employee password habits are behind the overwhelming majority of data breaches.
Join us for this great webinar where we are going to discuss how to limit your risk of ransomware attacks.
Details:
May 11th 1PM Central Time
Approx. 3-45 min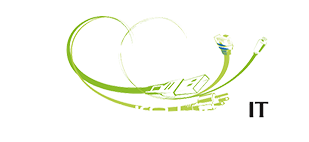 Phone: (224) 523-8000
Fax: (224) 523-8058
164 East Chicago St. Suite 300
Elgin, IL 60120